Search Results
for Aramco
Countries that rank low in cyber readiness account for more than 44 million barrels per day, approximately 45 percent of the world's daily oil production.
Sharp growth in the downstream sector could simply shift the gigantic surplus of crude to the refined products market, undermining profit margins in all regions.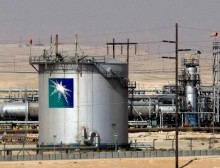 Saudi Arabia is mulling selling shares in Aramco, but the announcement of a possible IPO has prompted a number of questions, particularly the overall value of the company.