Search Results
for BMW
In our latest update to the State of the Electric Vehicle Sales Infographic, we look at various facets of the U.S. market: Monthly sales, cumulative sales, market share broken down by model, the status of infrastructure, and fuel prices compared to gasoline vehicles.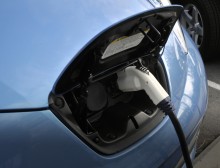 Electric vehicle sales and market snapshot for June 2015.
Against a backdrop of verbal sparring between electric and hydrogen vehicle manufacturers, early rumors suggest that BMW is investing heavily in both alternative fuel technologies.