Search Results
for BNEF
The car industry is moving forward with new EV models, governments have set aggressive targets, and consumers are becoming more comfortable with the new technology, bringing about ideal conditions for electric cars to continue to thrive, even with low oil prices.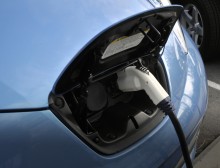 BNEF projects electric vehicles to account for 50 percent of total vehicle sales in 2040, a roughly 15 percentage point upward revision from its 2016 forecast.
The number of EVs that it would take to disrupt 2-3 percent of oil demand would boost global copper demand by 30 percent.