Search Results
for Mohammed bin Salman
There once was a time when OPEC did not need to rely on outside producers to achieve its policy goals. That time has passed. The old OPEC is dead, and OPEC+ now stands in its place. What will its reign bring?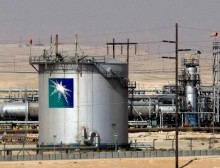 Plans to open up the Kingdom to outside investors will continue to cause fissures within the country, and may also bring about tensions within the OPEC cartel.
Bloomberg has just released an expansive interview following a five hour conversation with Saudi Arabia's Deputy Crown Prince, Mohammed bin Salman, regarding the country's strategy over the coming years. Here are the key takeaways.