Search Results
for Renewable Energy
A 10 percent share for electric vehicles in the U.S. alone would easily remove more than 1 millions barrels from crude oil demand. Consequently, the changes currently underway in the auto industry should be expected to dramatically impact the oil industry well before 2040.
When combined with a very large pool of electric vehicle batteries, vehicle to grid technology (V2G) can help utilities balance short periods of supply and demand imbalances in the electrical grid and even lower bills by using locally generated power from solar or wind.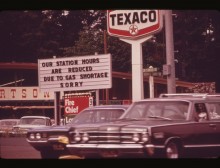 Even though the United States imports more oil now than when the crude oil export ban was put in place, experts and lawmakers largely agree the time has come to lift the restriction.