Search Results
for Total
The U.S. oil and gas sector is very upbeat with prices above $50 per barrel, but one CEO warns that the industry must manage its growth or the market could collapse again.
Although revisions to the Iran Petroleum Contract raise questions about the attractiveness of the country's business climate for foreign companies, the approval represents a major step forward to opening Iran for business.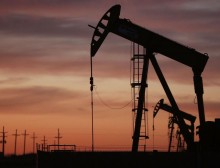 Even though the oil market has risen considerably since February, bankruptcies, staff layoffs, capital expenditure cuts, and falling productivity continue to be commonplace during the price downturn that has so far lasted for seven straight quarters.