Search Results
for Volvo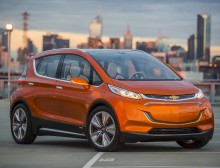 The latest developments from Uber and GM, and other firms in the self-driving race, indicate autonomous vehicles are helping drive efficiency and accelerating the use of EVs.
Although overall car sales in the U.S. are now in a "post-peak" era and likely to stagnate, EV purchases are expected to rise significantly in the coming decades.
Autonomous vehicles are expected to upend the car insurance business as we know it, eventually taking drivers almost entirely out of the equation.